It's with much pride that we've received our nomination as one of the winners of this year's competition for "Canada's Top Small & Medium Employers".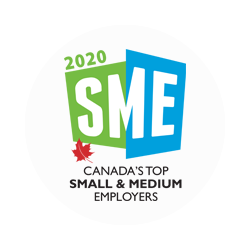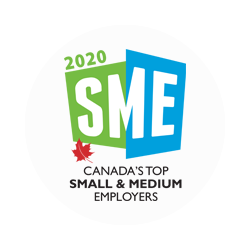 Amongst the 100 best employers in Canada
This recognition highlights the efforts that small & medium companies in Canada make to offer exceptional working conditions for their employees. For this competition, each employer was evaluated on criteria such as the physical work environment, social benefits, or training and skill development.
Our nomination amongst the 100 best employers in Canada in the category of small and medium companies encourages us to keep pursuing the goal we've been working towards for over a year now! Namely, to make Larochelle the ideal place to work!
More details on our recognition of the best employers, see the Top Employer Website.